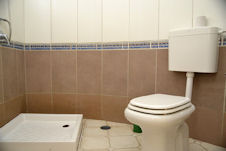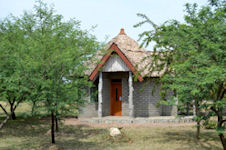 When it comes to accommodation in Serengeti National Park,

Ndabaka Lodge
sets a standard all of its own. 20 spacious chalets - with single-, double- and triple rooms, set in a beautiful gardens of the lodge overlooking the endless plain 'Serengeti'.
All chalets features private en-suite with hot shower, mosquito net, coffee making facility and stand fan in the room.
As you stand outside the chalets ahead of you are grass plains, you experience and have feeling of this vastness, and can witness one of the greatest concentration of plain animals left on earth.
Ndabaka Lodge Rates 2012 - 2013 (A new page opens in MS Word).
Ndabaka Lodge Rates 2012 - 2013 (A new page opens in PDF-format).
Rooms and Rates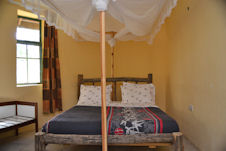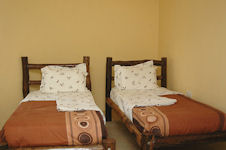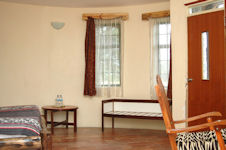 Transport
can be arranged for game drive at Serengeti National Park, drive to the nearby Lake Victoria for picnic or pick up from any destination, whether Mwanza, Musoma or any airstrip at Serengeti, once the arrival details are confirmed, with e-mail (
ndabaka@mwanza-guide.com
) of confirmation.