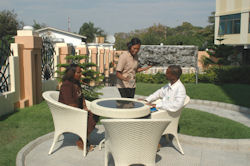 Facilities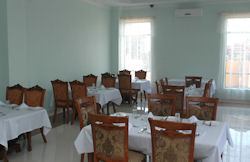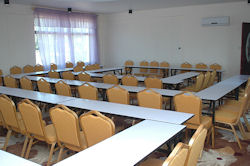 Hotel facilities:
Swimming pool.
Conference center with A/C.
- Two different conference rooms to choose from that can
accommodate up to 200 delegates.
Restaurant & Bar.
Spa and Health Club.

Further hotel facilities:
Working area with full computer set.
Lift.
Safe in rooms.
Wireless internet in rooms.
Mini-bar.
Cable-TV.
Laundry service.
Mini 'kitchen' in suites.
Airport pick-up and -drop for groups at a fair rate.
24 hours security.