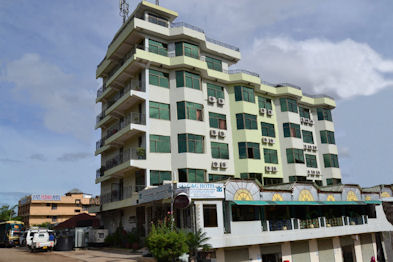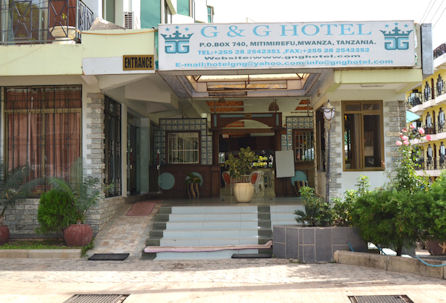 G&G Hotel

G&G Hotel
is a conveniently situated hotel, in the heart of Mwanza town at Mitimrefu Road, opposite The Aga Khan Nursery School. The hotel offers a warm, inviting atmosphere, feeling welcome at the moment you walk into.
The best and welcoming place to visit for your family vacation, weekend getaway or business trip.-

- A wheelchair friendly hotel.

. Mwanza Guide 'ONLINE' ranking: ***
© 2014 Mwanza Guide "ONLINE"

G&G Hotel is ideally situated only ten - fifteen minutes drive from Mwanza Airport, Nyegezi and Buzuruga Bus Parks and Mwanza Railway station. Five minutes from Bugando Hospital and five minutes walk from Mwanza Central market.