Sunset cruise to 'The Kissing Rocks'
- the rocks are definitely kissing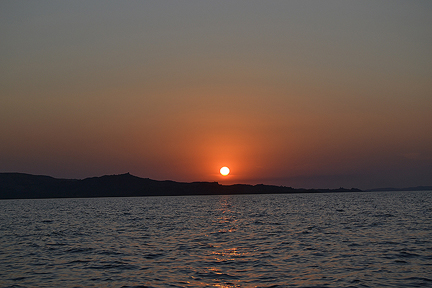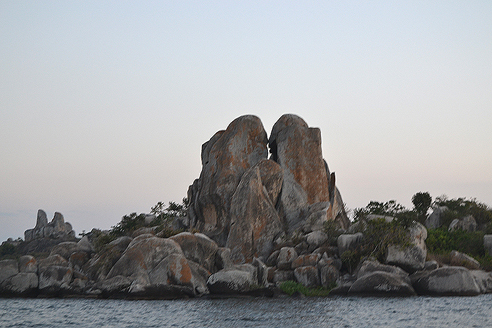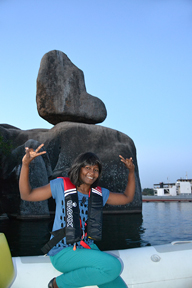 Explore the life in Mwanza Golf and get close to some of the fantastic rock formations out there - among them 'Fish Eagle Rocks' - and the amazing 'Kissing Rocks'
(photo to the left).
On our way back we will pass by 'Bismarck Rocks' - the trademark of Mwanza City (photo below).
The cruise can also be a romantic 'Honeymoon cruise' to 'The Kissing rocks' in a flower decorated boat - included a bottle of cold French champagne served in tall glasses.
Duration
: Two hours from 5:30 PM (dependent on availability and weather conditions).
Further information please call:
+255 766 636286.- +255 714 204013
Or mail us at:
citysafaris@mwanza-guide.com
Please write 'Sunset cruise' or 'Honeymoon cruise' in the subject line.