Copyright 2003 - 2017 by Hans Kristoffersen/Mwanza Guide 'Destinations in Tanzania Ltd. P.O. Box 5204 Mwanza, Tanzania. All rights reserved.
Mwanza - the gallery
Mwanza - The Islands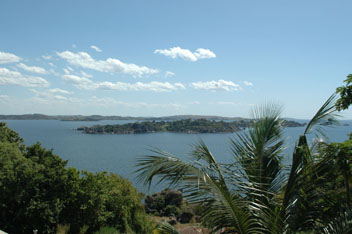 Saanane Island
The island is located few km from Mwanza Harbour - and it's now a TANAPA National Park. Visitors will find only few animals there - a number of vervet monkeys, some zebras, few gazelles - and a lot of birds. The island is very good for a walking safari after lunch. There's a boat going from Capri Point (just before Tilapia Hotel). Visit the Saanane Office/Museum just opposite for details.