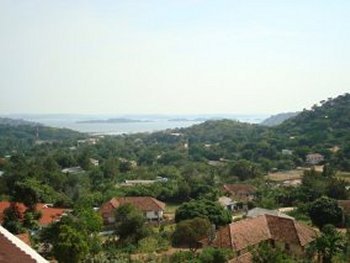 Isamilo Lodge
Mwanza Guide 'ONLINE' ranking: ****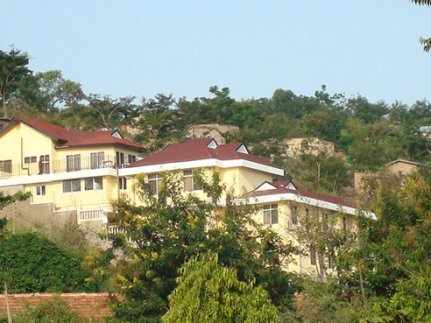 - with a fantastic view
Enlarge by clicking the picture
Isamilo Lodge
- is one of the finest hotels in Mwanza, located in Isamilo Hills - exactly from where the English explorer, Mr. John Hanning Speke in August 1858 'discovered' Lake Victoria
(picture to your right).
Isamilo Lodge offers you 20 very luxurious rooms - some with a spectacular harbour-, town- and lake view. Executive rooms and suites have air condition, mini-bar and a private veranda.

Isamilo Lodge has two of the finest restaurants in town - one of them even quite 'top' under a clear starry sky.

Further more - Isamilo Lodge offers you fresh air, quiet surroundings, safe parking - only a stone throw from town.
Enlarge by clicking the picture